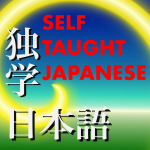 In this podcast I talk about how Japanese "variety shows" (バラエティ番組 – "baraeti bangumi") are a great way to help refine your Japanese language and cultural knowledge, especially if you are not living in Japan.
I recommended the show "ホンマでっか" (honma dekka) which you can see an episode of here. Also I mentioned "Youは何しに日本へ" which you can see of an episode here.
This is another show I have seen a few times that is pretty interesting.
Variety show rankings over time which show 270 different shows: http://ranking.yonelabo.com/variety/
The shows are ranked from highest ("1位" = "1st place") to lowest. Try cutting and pasting any variety show names into Youtube, and you should be able to find some of them to watch. For example, 3rd place ranking is "世界の果てまでイッテQ!", for which you can see an episode here. I have heard this is a good show but haven't seen it myself.
(Visited 1,555 times, 1 visits today)