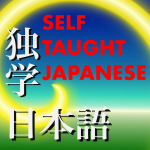 In this episode I talk about using Japanese podcasts as a tool for Japanese learning. I talk about their many advantages (and a few disadvantages), and also two of my favorite podcasts involving "Chin san" from back around 10 years ago when I first got into podcasts.
Also I give some suggestions for beginners who want to start listening to podcasts even though they may lack the necessary vocabulary.
See this page which shows all the articles from my blog about podcasts and contains reviews to several more recent podcasts that I recommend.
(Visited 773 times, 1 visits today)